Joss Whedon was after the Stargate: Atlantis panel, so I sat in. I'm not a fan, but I know some of you are, so I snagged a few pics for you between fic writing.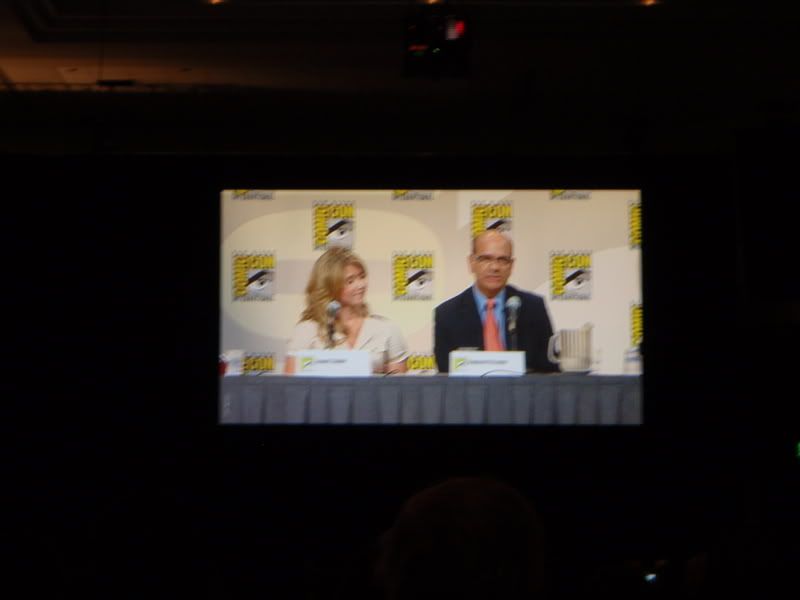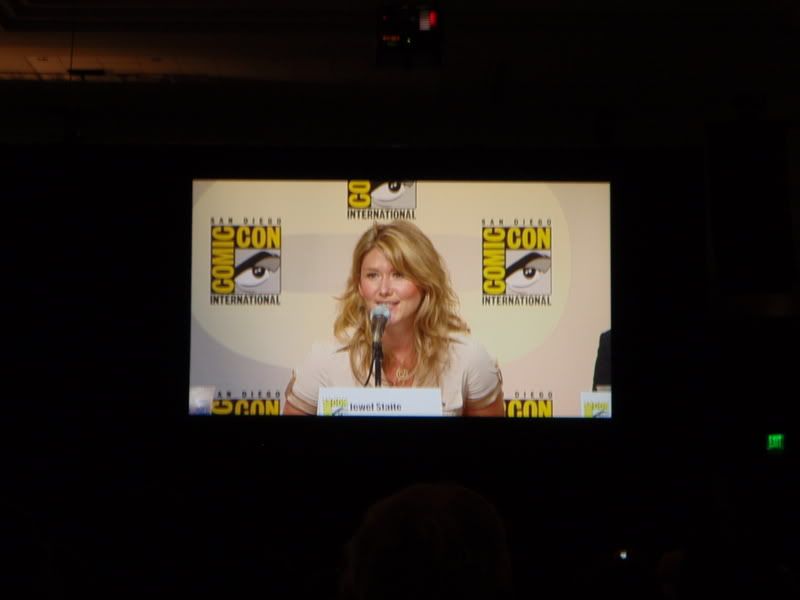 Then Joss Whedon came out and talked about Doctor Horrible, which I will admit I have never seen -- and am currently downloading. He also said that he either kills or outs characters, so either way it's fun.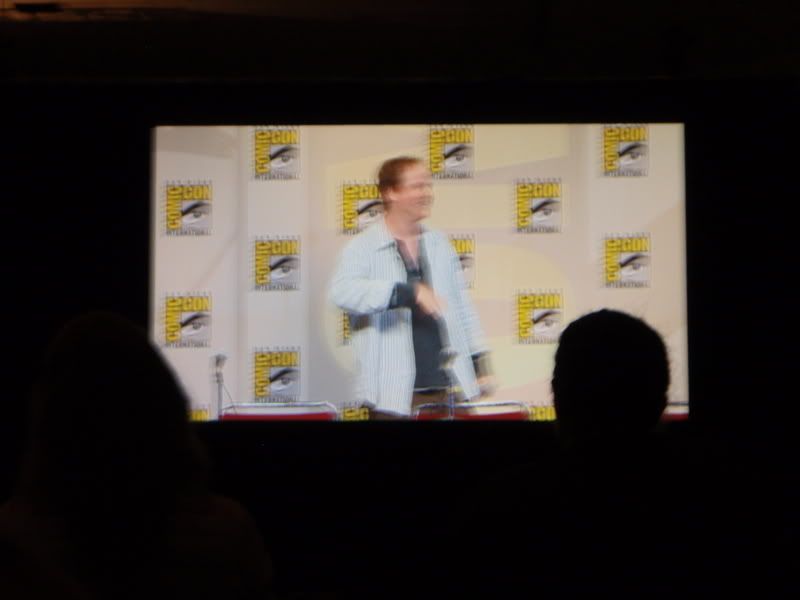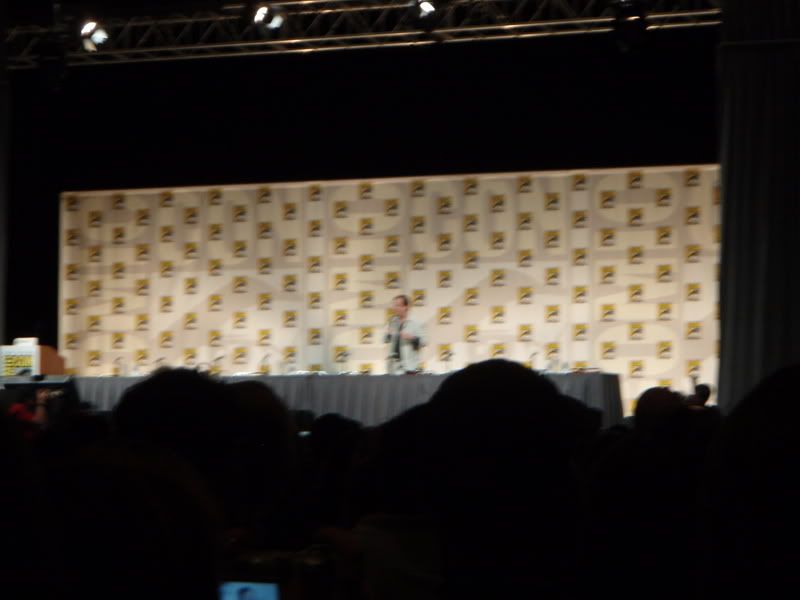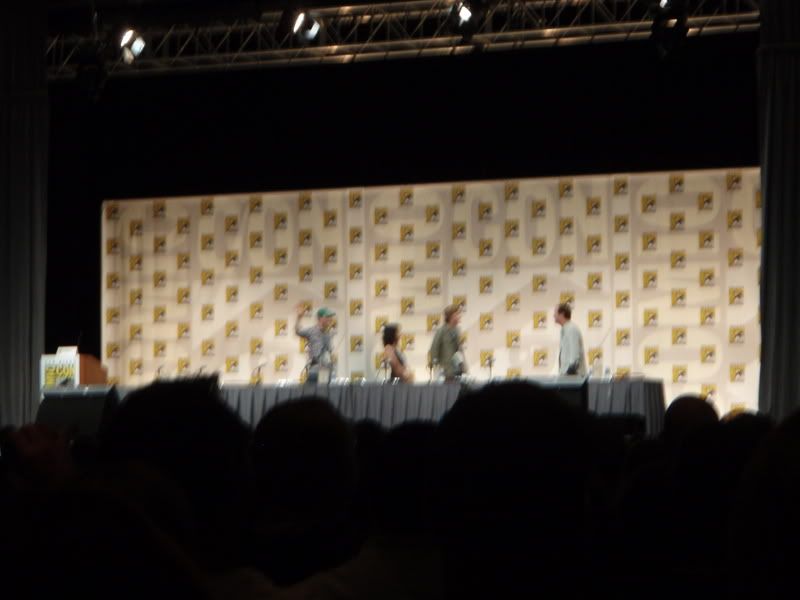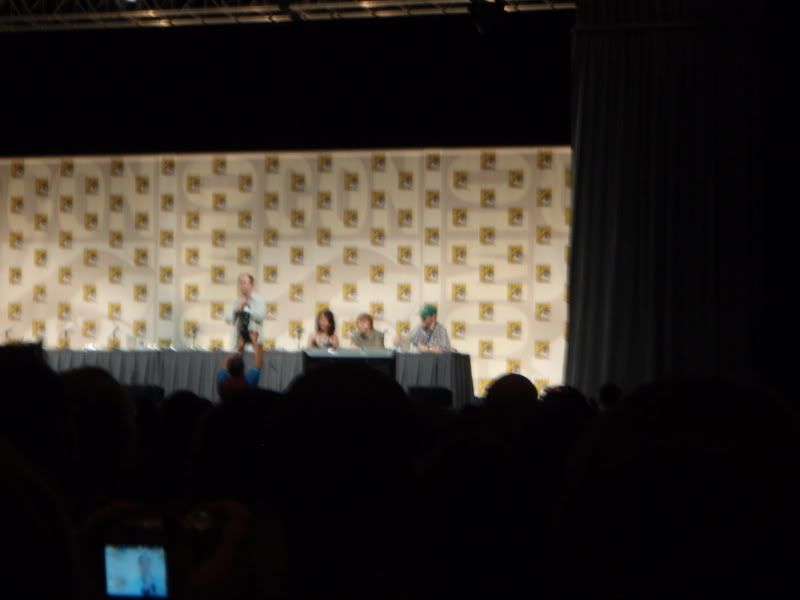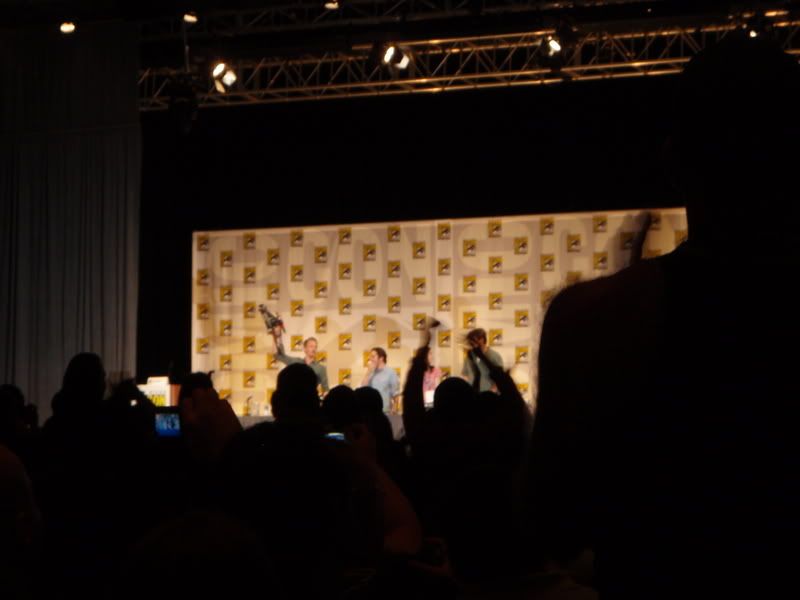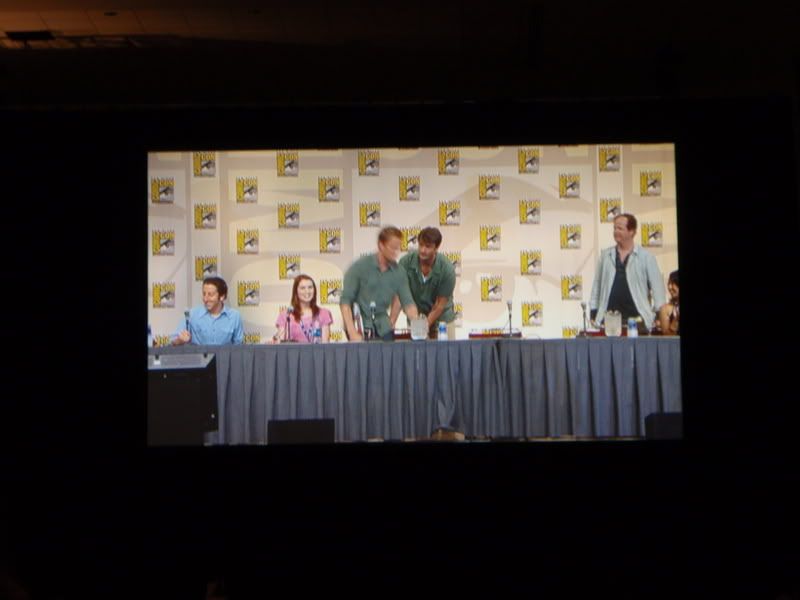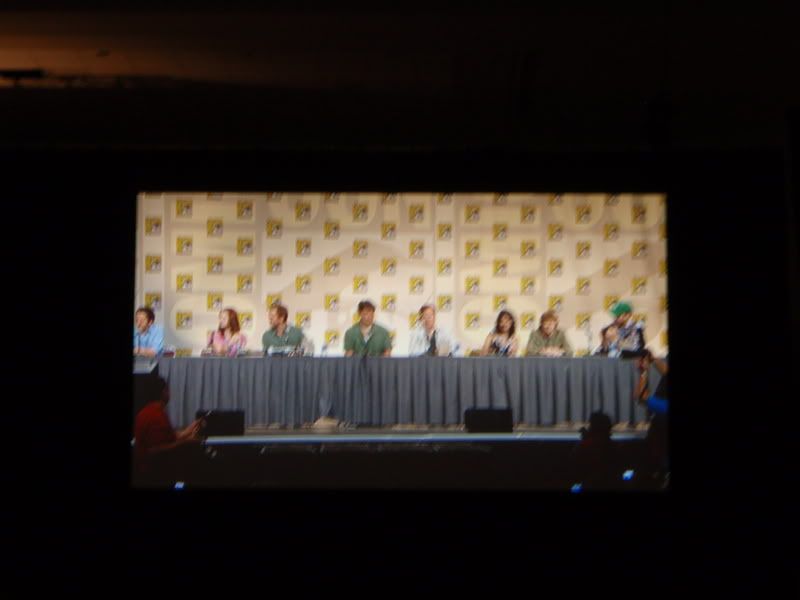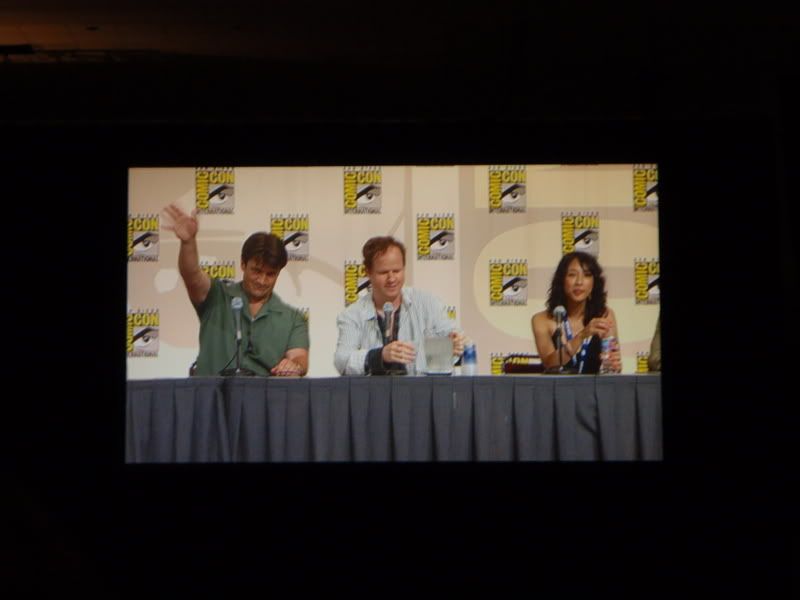 Nathan Fillion has no shame either. It's hysterical.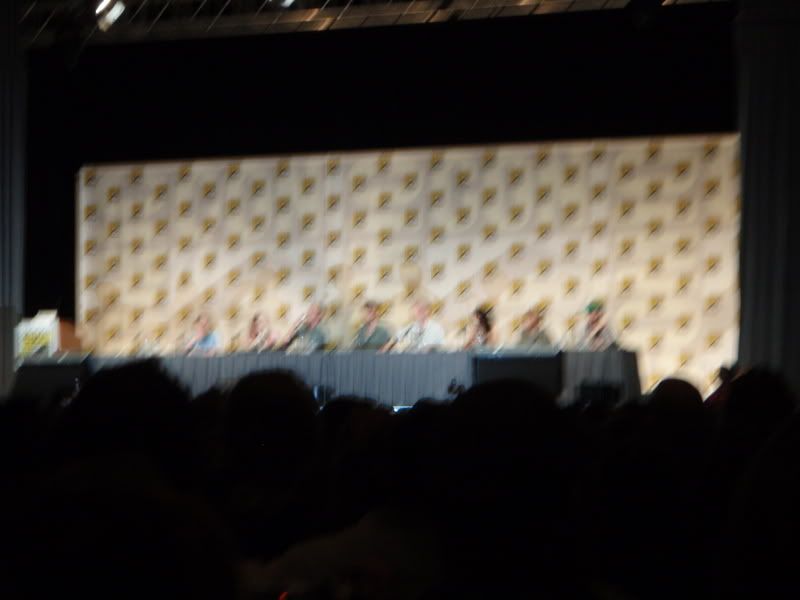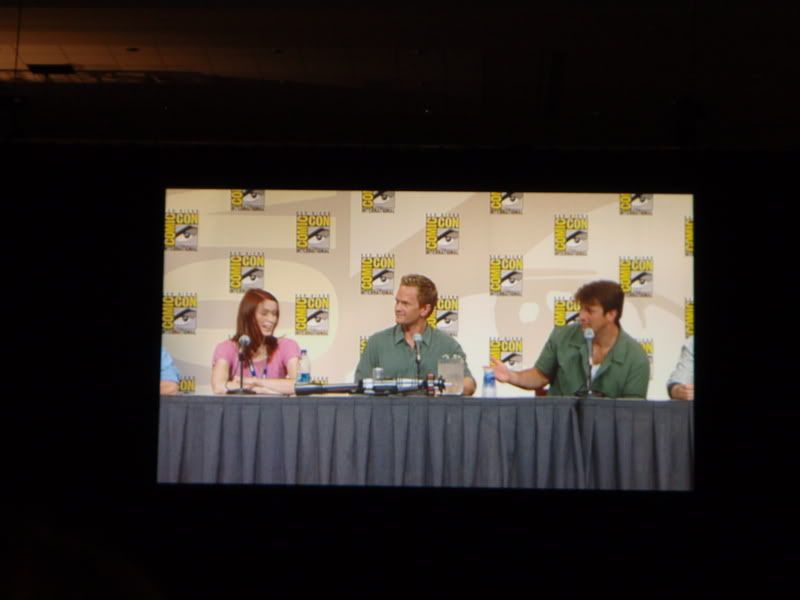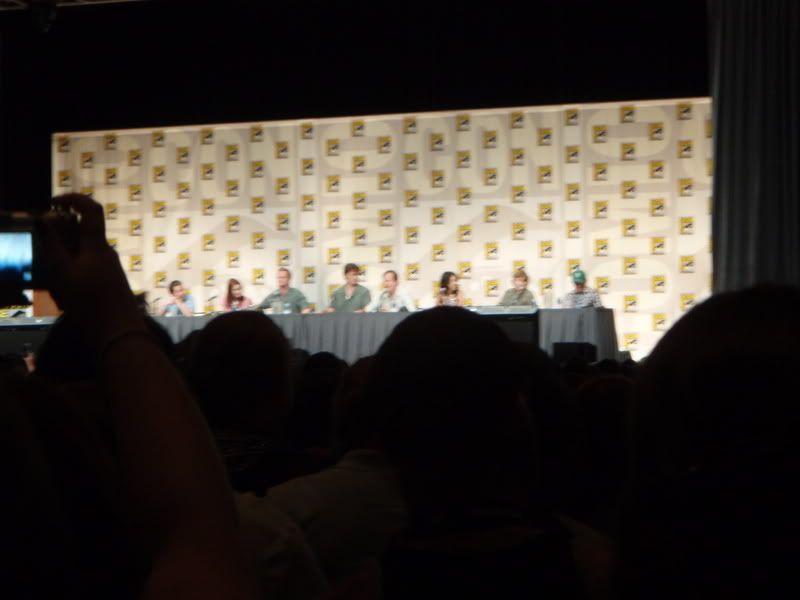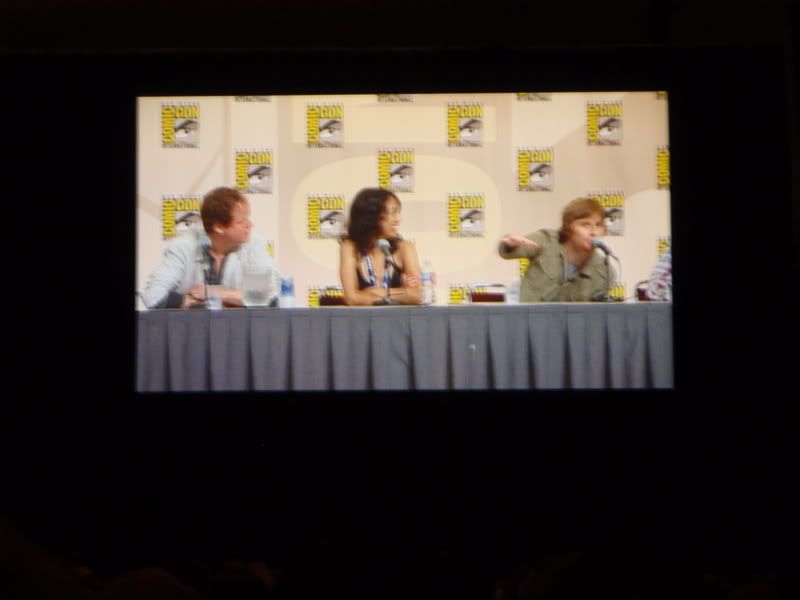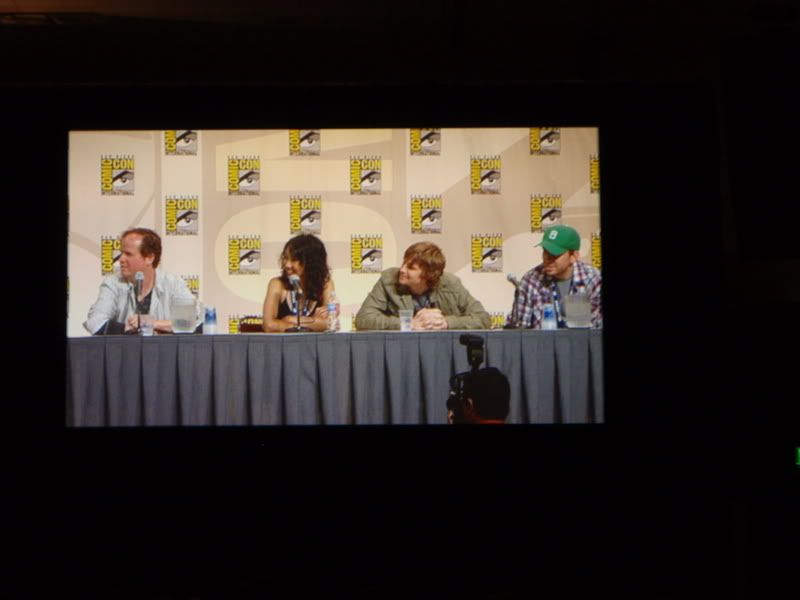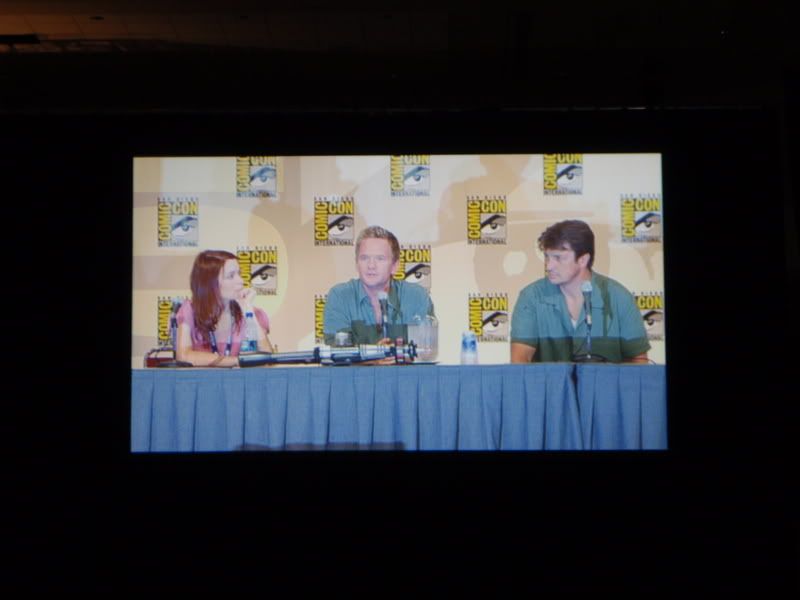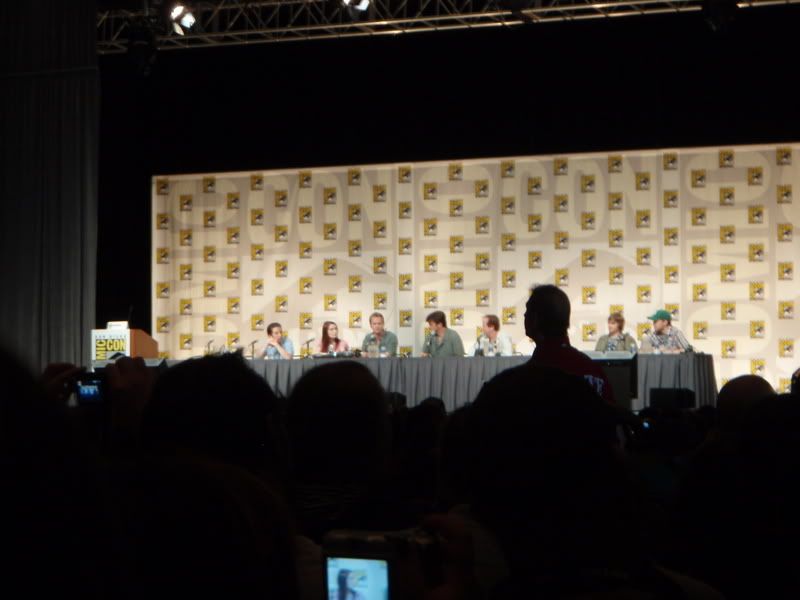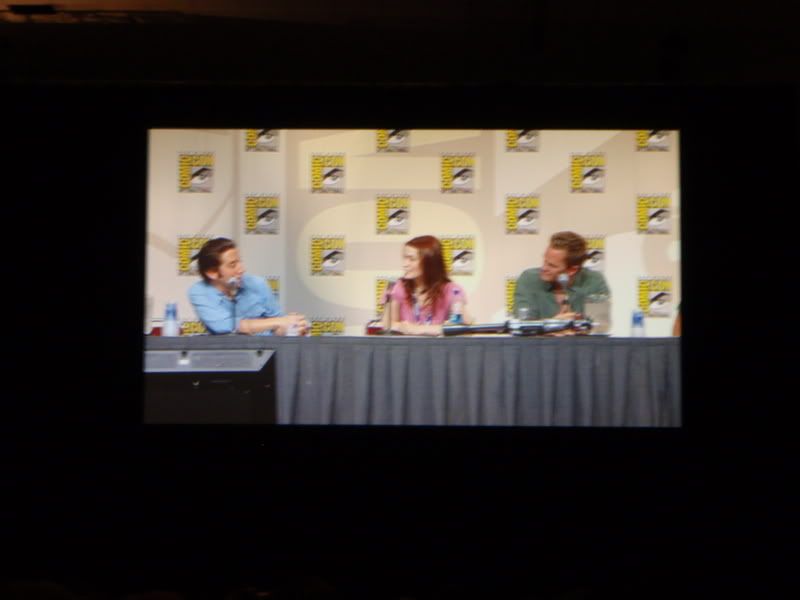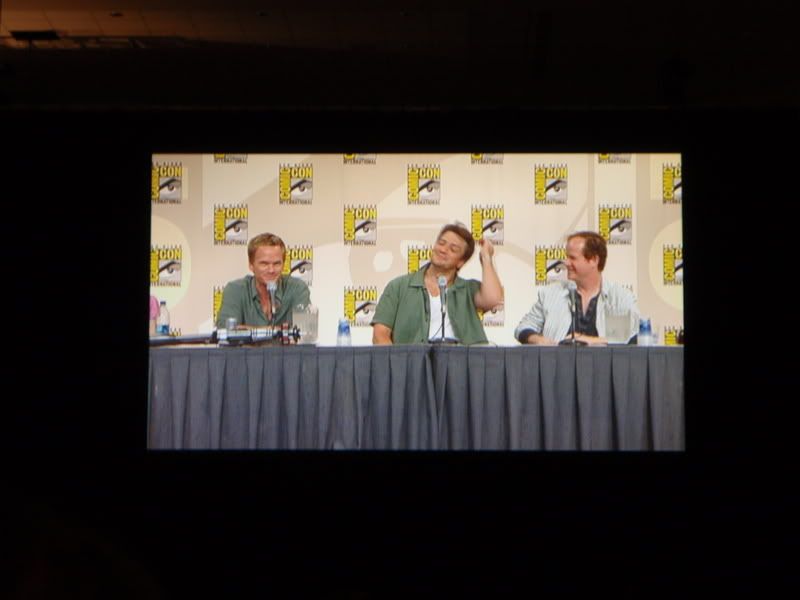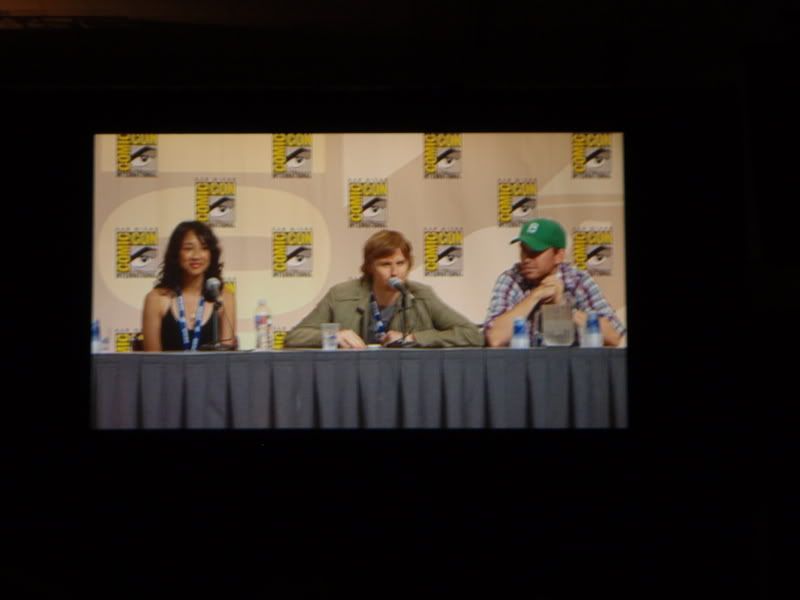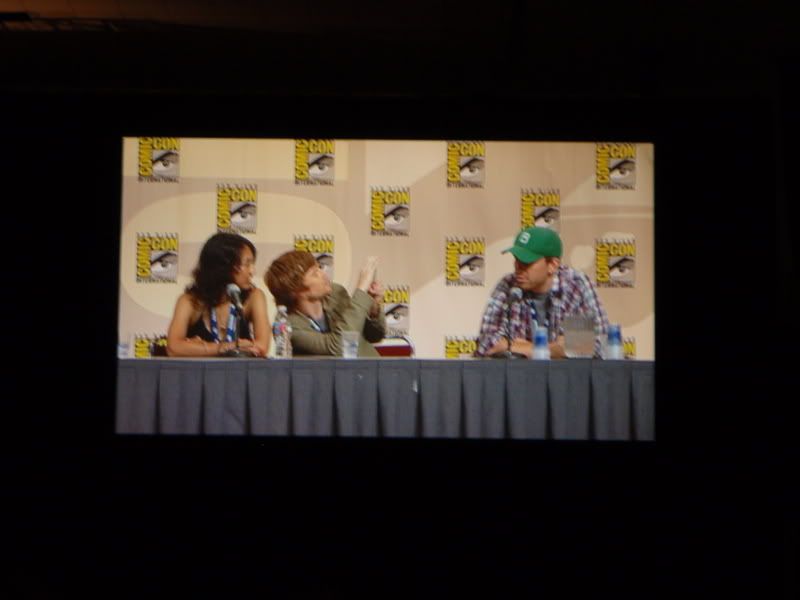 The brothers on the end got bored and started acting silly. Yes, he's taking a picture of his brother.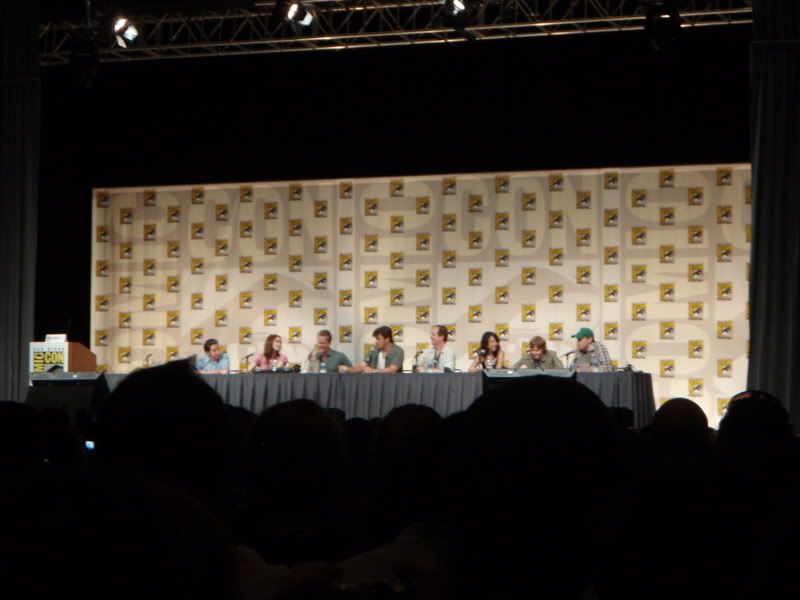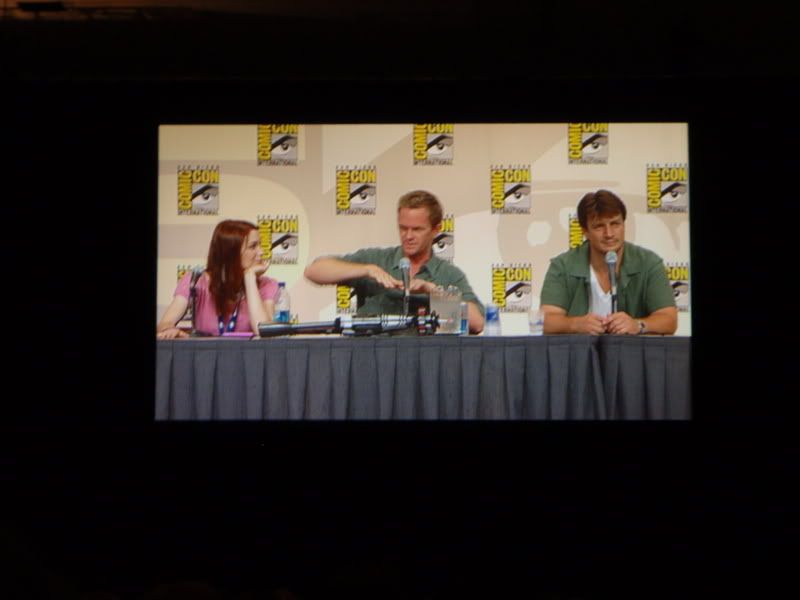 Neil Patrick Harris is so funny.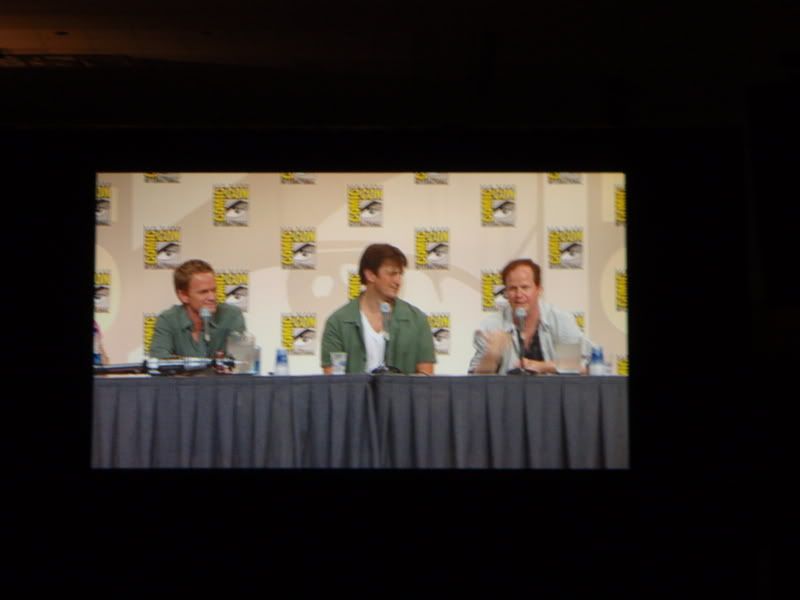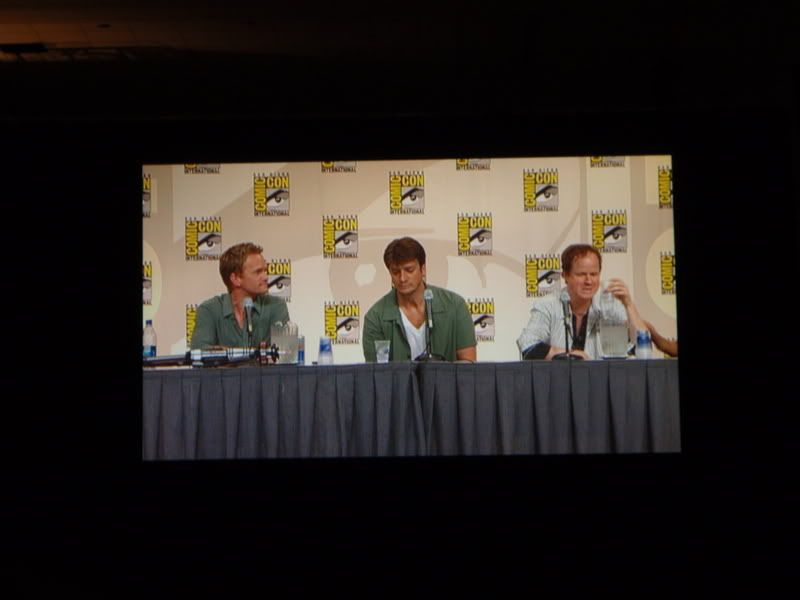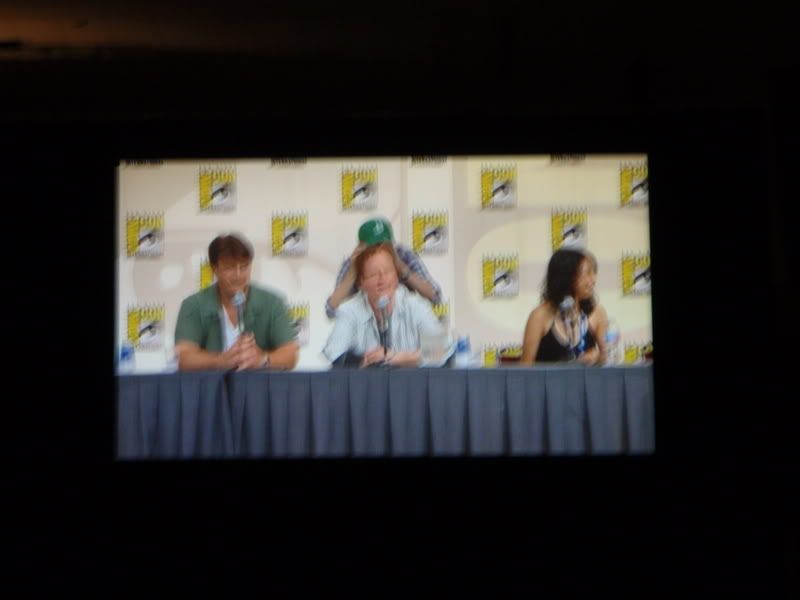 The brother taking pictures decided to take other people's as well.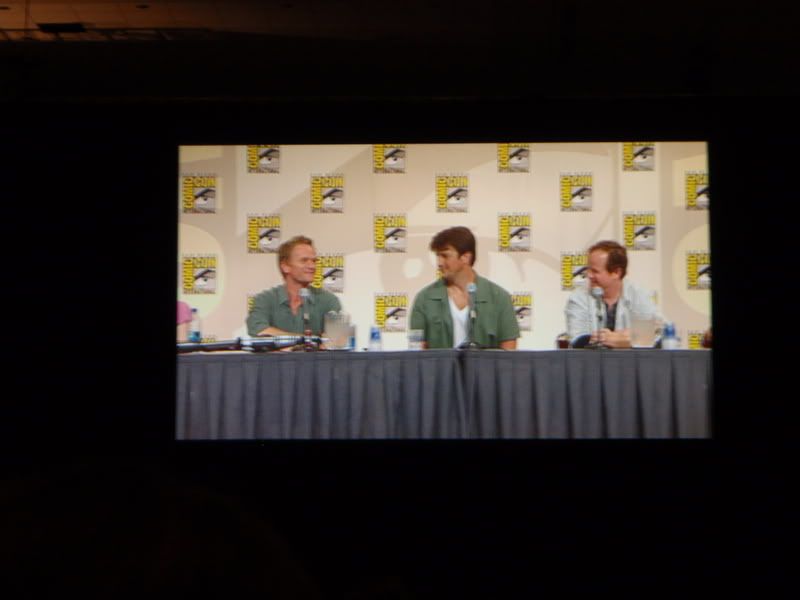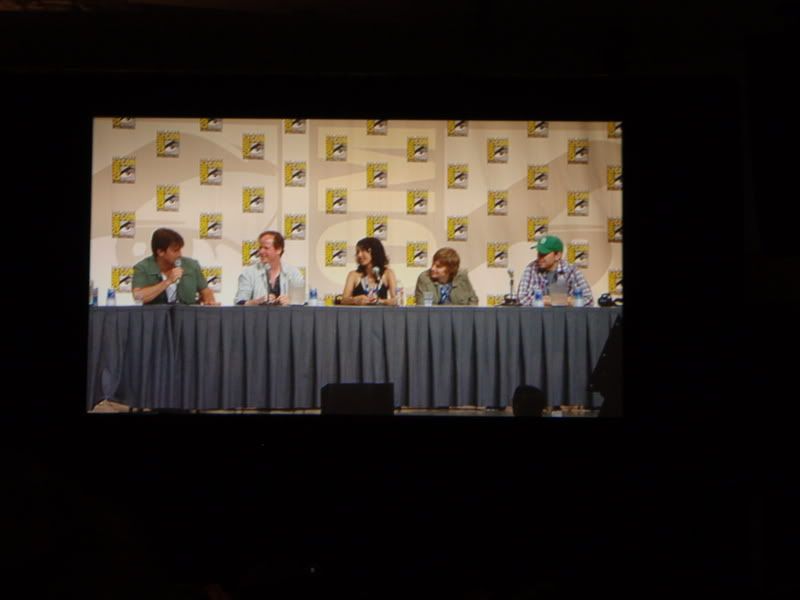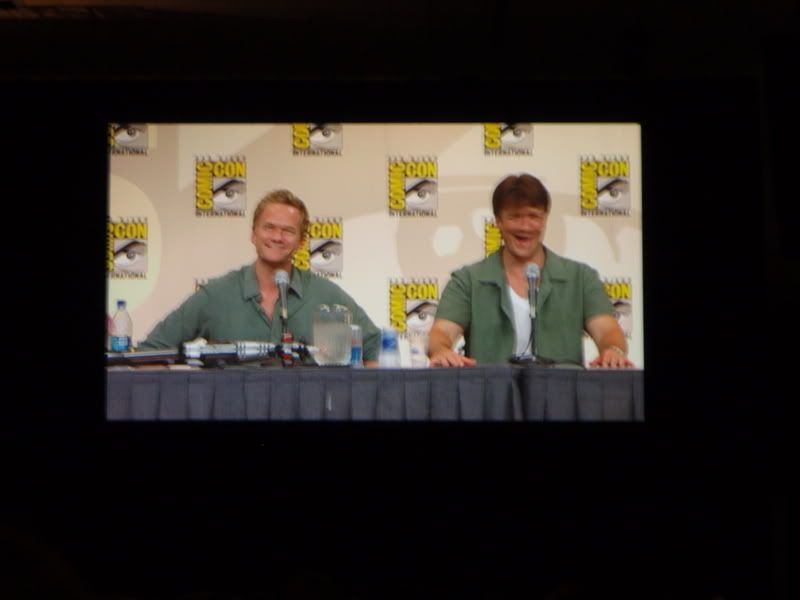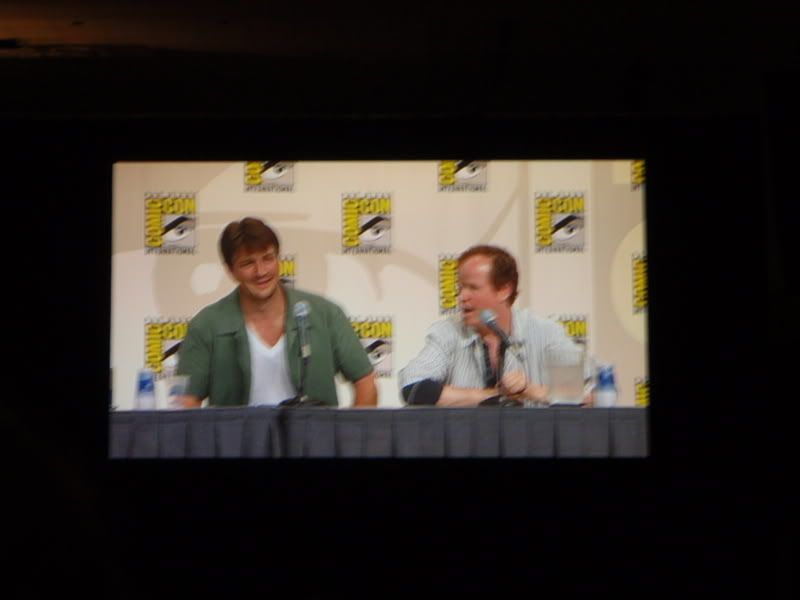 After that there was a live reading of an American Dad episode. They read the first act aloud, then showed roughs of the second and the full animation for the third.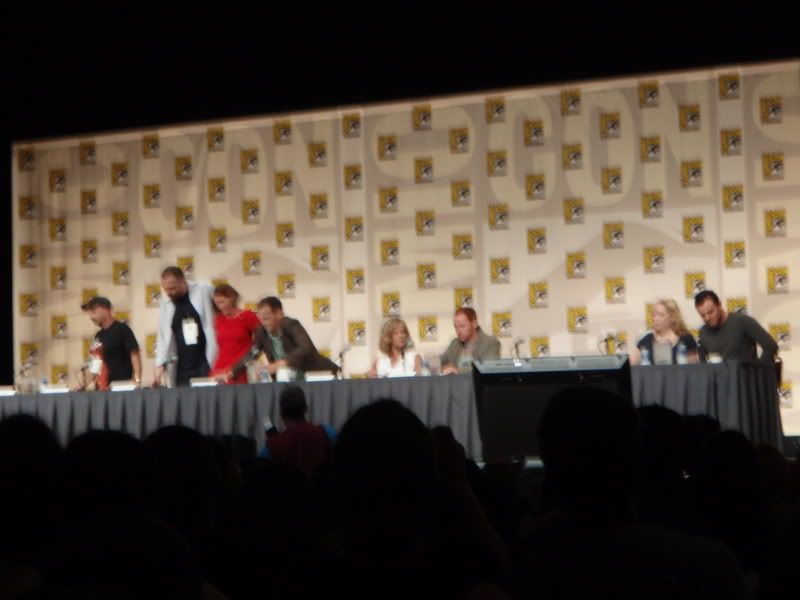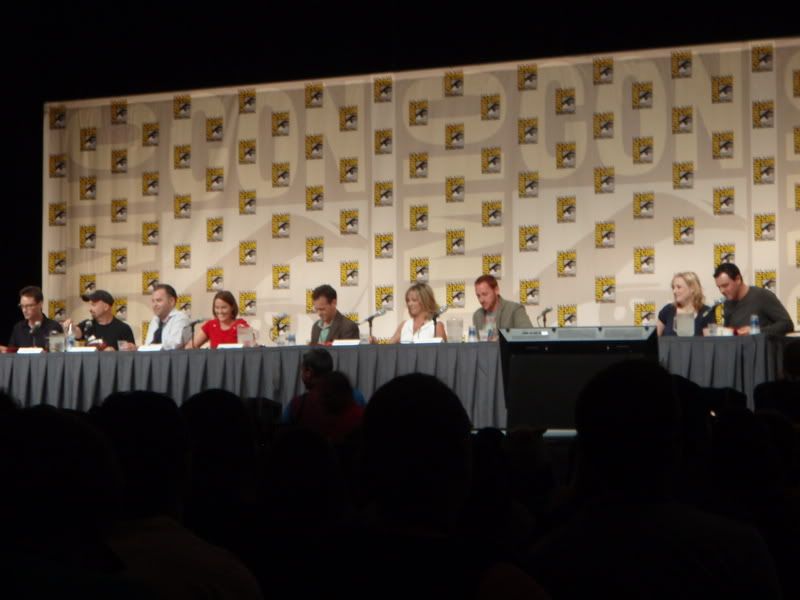 While I was at panel, I get a text from
totally4ryo
that GDL threw a pog at her (you know, the little circles of cardboard?) I found her and
rockangelxoxo
freakin' CAMPED OUT IN FRONT OF THE BOOTH. *sigh* I should have just turned a hose on them. When I mentioned it to
rockangelxoxo
, she ran up to GDL and demanded to know if he'd done it.
He said he was getting bored. I can't really blame the man.
rockangelxoxo
also bought me a Ten figurine, so sweetheart, expect a LOT OF THANK YOU FIC (she's not a gwen fan, so I'll probably end up doing anti-gwen for her).
Now just waiting for
totally4ryo
to finish with her panel, then... I dunno. Crackfic?
MST:3K was full. Sob. So more update.