Because this one's going to be a long one! *laughs*

Whole thing falls under Count the Ways prompt: Unexpected Interruptions


etmuse made us the beautiful book cover.

Scanlations of FAKE can be found here, for those of you unfamiliar with the fandom.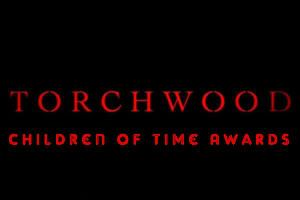 Nominated for Children of Time Awards First and Second Round.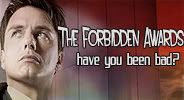 Nominated for The Raunchy Rift Award (best crossover),
forbiddenawards Round 10.




Prequel: Bon Voyage
0/?: Prologue: The Long Road To Edinburgh
1/?: Chapter One: It's Not Stalking It's Enthusiastic Admiration
2/?: Chapter Two: I've A Feeling We're Not In Kansas
3/?: Chapter Three: Down the Rabbit Hole
4/?: Chapter Four: Strangers In A Strange Land
5/?: Chapter Five: Trust Me, I'm A Fanboy
6/?: Chapter Six: Eye of the Storm
7/?: Chapter Seven: Day One
Interlude 1
8/?: Chapter Eight: Is That A Gun In Your Pocket?
9/?: Chapter Nine: People Believe What They Want To Believe
Interlude 2
10/?: Chapter Ten: Settling In
11/?: Chapter Eleven: Gotta Run, Weevil Hunting
12/?: Chapter Twelve: Home Is Where The Heart Is
13/?: Chapter Thirteen: SkyPoint

redismycolour Snippet: Coffee Break
14a/?: Chapter Fourteen A: Adrift Part 1
14b/?: Chapter Fourteen B: Adrift Part 2
15/?: Chapter Fifteen: Splitting the Difference

redismycolour Snippet: The Captain and the Teaboy
16/?: Chapter Sixteen: Amusements and Sports
Interlude 3 (Part 1)
Interlude 3 (Part 2)
Slipping Through Holiday Special, Part 1
Slipping Through Holiday Special, Part 2
Slipping Through Holiday Special, Part 3

redismycolour Snippet: Childish Foolery

redismycolour Snippet: Walking in the Park
17a/?: Chapter Seventeen A: Back Burner (Part 1)
17b/?: Chapter Seventeen B: Back Burner (Part 2)

redismycolour Snippet: Tale Of Two Worlds
18a/?: Chatper Eighteen A: Aftermath and Rainy Days (Part 1)
18b/?: Chapter Eighteen B: Aftermath and Rainy Days (Part 2)
19a/?: Chapter Nineteen A: Exit Wounds Revisited (Part 1)
19b/?: Chapter Nineteen B: Exit Wounds Revisited (Part 2)
20/?: Chapter Twenty: Life, Death, and the Universe
21/?: Chapter Twenty-One: Fallout
22/?: Chapter Twenty-Two: Getting Back To Normal -- Or What's Normal for Torchwood
23/?: Chapter Twenty-Three: On Holiday
Interlude 4
Interlude 5 (Part 1)
Interlude 5 (Part 2)

redismycolour Snippet: Shift
24a/?: Chapter Twenty-Four A: Perfection is Overrated (Part 1)
24b/?: Chapter Twenty-Four B: Perfection is Overrated (Part 2)
25a/?: Chapter Twenty-Five A: Lost Souls (Part 1)
25b/?: Chapter Twenty-Five B: Lost Souls (Part 2)
25c/?: Chapter Twenty-Five C: Lost Souls (Part 3)
25d/?: Chapter Twenty-Five D: Lost Souls (Part 4)
25e/?: Chapter Twenty-Five E: Lost Souls (Part 5)
25f/?: Chapter Twenty-Five F: Lost Souls (Part 6)
26/?: Chapter Twenty-Six: Not With A Bang But A Whimper
Snippet: Baby Making
27/?: Chapter Twenty-Seven: It Just Walks Away
28/?: Chapter Twenty-Eight: When I Think of Home
29/?: Chapter Twenty-Nine: Share And Share Alike